Pyrolysis is a green technology which takes advantage of high temperature heating and special catalyst. By using the pyrolysis plant, those waste tires are effectively converted into about 45% pyrolysis oil from tyres, 35% carbon black and 15% steel wire. And these pyrolysis products have a relatively wide range of applications.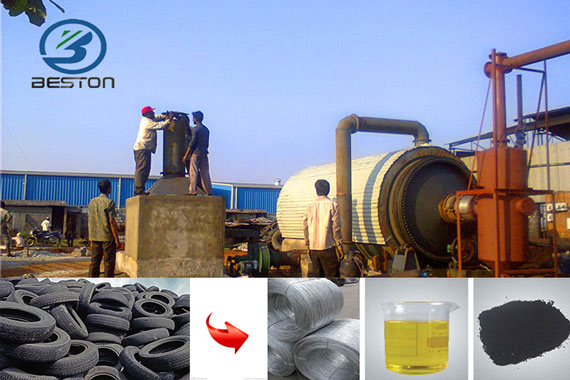 The oil from waste tyres can be used as industrial fuel materials for burning, or further refined to diesel or gasoline. The carbon black can be used for making construction bricks with clay or used as fuel. The steel wire can be re-sale or reprocessing. These products also can be sold directly, and fetch good prices in the market. Holding high economic value, they will surely bring you great benefits.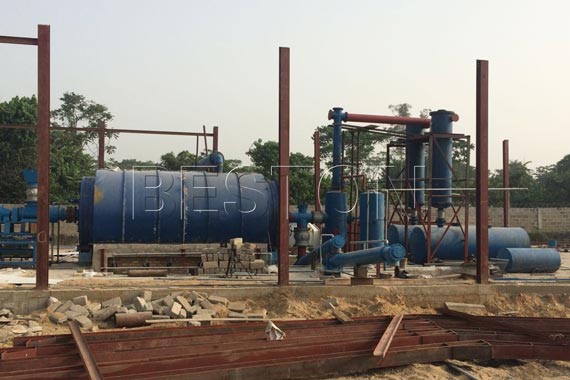 We have been specializing in the design and manufacture of waste tyres to oil plants since 1998. Our oil from tyres plant is equipped with safety device (alarm for over temperature and pressure, auto pressure releasing system, extra gas recycling system, fire fighting devices) and advanced dedusting system (dust chemical removing tank, ceramic ring filtering system and alkali sprayers), which will guarantee safety and no pollution in production.
Besides, we also provide the excellent after-sales service. For example,(1) Design the installation drawings according to the customers' site.(2) 1 year warranty, engineers available to service at any time.(3)Periodical call visit, to make sure there is no problems of the equipment.(4)Design specific maintainence program according to different situation of your plant. (5)For each set of machine, one technician will be sent to guide the installation work, test the machine and train the workers.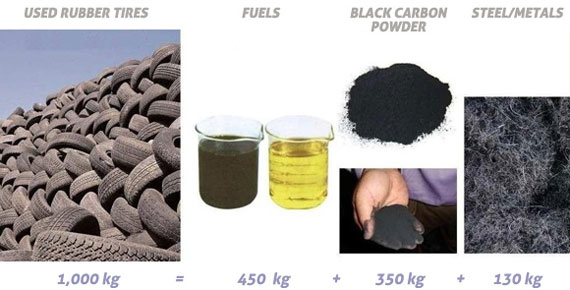 Beston Pyrolysis Plant Types:
Model
BLJ-6
BLJ-10
Daily Capacity
6T
8-10T
Working Method
Batch
Raw Materials
Waste Plastic, Tyre, Rubber, Oil Sludge
Reactor Size
D2.2*L6.0m
D2.6*L6.6m
Pattern
Rotary
Heating Materials
Charcoal, Wood, Fuel Oil, Natural Gas, LPG, etc.
Total Power
24kw/h
30kw/h
Floor Area (L*W*H)
30*10*8m
30*10*8m
Service Life
5-8 Years

| | |
| --- | --- |
| Model | BLJ-16 |
| Daily Capacity | 15-20T |
| Working Method | Semi-Continuous |
| Raw Materials | Waste Plastic, Tyre, Rubber, Oil Sludge |
| Reactor Size | D2.8*L7.1m |
| Pattern | Rotary |
| Heating Materials | Charcoal, Wood, Fuel Oil, Natural Gas, LPG, etc. |
| Total Power | 54kw/h |
| Floor Area (L*W*H) | 40*10*8m |
| Service Life | 5-8 Years |

| | |
| --- | --- |
| Model | BLL-20 |
| Daily Capacity | 20-24 T |
| Working Method | Fully Continuous |
| Raw Materials | Waste Plastic, Tyre, Rubber, Oil Sludge |
| Reactor Size | D1.4*L11 m |
| Pattern | Horizontal |
| Heating Materials | Charcoal, Wood, Fuel Oil, Natural Gas, LPG, etc. |
| Total Power | 71.4kw/h |
| Floor Area (L*W*H) | 45*25*10m |
| Service Life | 5-8 Years |