As a professional waste tyre recycling machine manufacturer in China, we have six models of tyre recycling machinery for sale now, such as BLJ-6, BLJ-10, BLJ-16, BLL-20. Compared with general machines, our machine has the following advantages: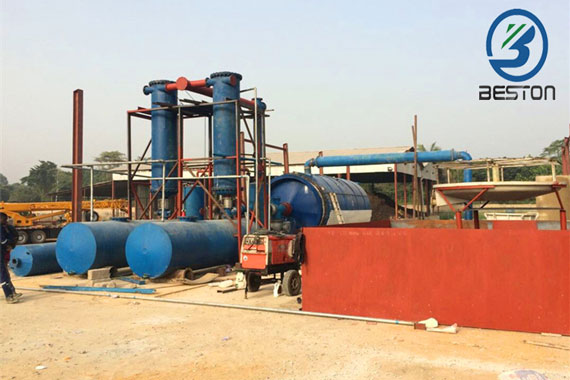 1.Turning waste into wealth
Adopting the pyrolysis technology, our plant can convert waste tires into tyre oil, carbon black and steel wire. All the final products have wide applications. The oil can be used as industrial fuel materials for burning, or further refined to diesel or gasoline. The carbon black can be used for making construction bricks with clay or used as fuel. The steel wire can be resold or recycled to produce new steel products.
2.Safe, energy saving and environment-friendly
It is equipped with mature safety devices(alarm for over temperature and pressure, auto pressure releasing system, extra gas recycling system, fire fighting devices) and advanced dedusting system (dust chemical removing tank, ceramic ring filtering system and alkali sprayers), which will guarantee safety, energy saving and no pollution in the production process.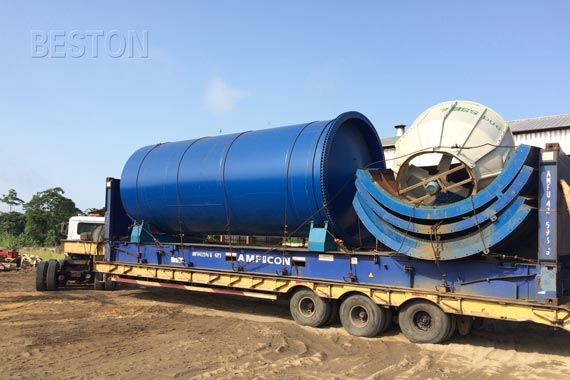 3.Longer service life
It has the latest furnace design which will lengthen the life span of the main reactor for extra 2-3 years. The service life of our plants can reach as long as 5-8 years, which will save money for customers to maintain and update the plants.
Besides, we can also provide the perfect after-sales service for you. For each set of tyre recycling machine, one technician will be sent to guide your installation, test the machine and train your workers. We also will provide one month's service for free and 1 year warranty period. In addition, If you want to know the question of tyre recycling machine price, you can contact us online or leave a message!
Model
BLJ-6
BLJ-10
BLJ-16
BLL-20
Daily Capacity
6T
8-10T
15-20T
20-24T
Working Method
Batch
Semi-Continuous
Fully Continuous
Raw Materials
Waste Plastic, Tyre, Rubber, Oil Sludge
Reactor Size
D2.2*L6.0m
D2.6*L6.6m
D2.8*L7.1m
D1.4*L11m
Pattern
Horizontal & Rotary
Heating Materials
Charcoal, Wood, Fuel Oil, Natural Gas, LPG, etc.
Total Power
24kw/h
30kw/h
54kw/h
71.4kw/h
Floor Area (L*W*H)
30*10*8m
30*10*8m
40*10*8m
45*25*10m
Operating Pressure
Normal Pressure
Constant Pressure
Cooling Method
Water Cooling
Service Life
5-8 Years