When buying a plastic waste recycling plant, you will surely choose the plastic recycling plant manufacturers that can provide high-quality products, first-class service and reasonable price. With 17 years'manufacturing experience, Beston Machinery can meet these three requirements.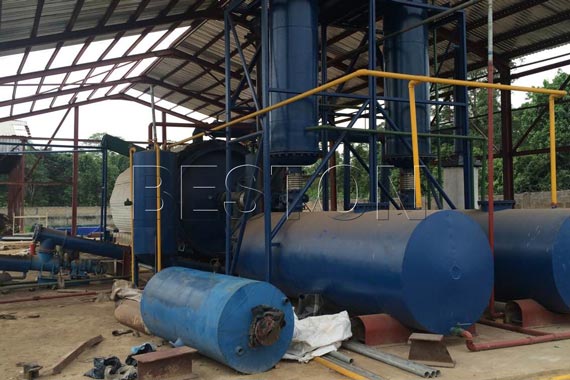 Firstly, our plastic recycling plant for sale is equipped with safety device (alarm for over temperature and pressure, auto pressure releasing system, extra gas recycling system, fire fighting devices) and advanced dedusting system (dust chemical removing tank, ceramic ring filtering system and alkali sprayers), which will guarantee safety and no pollution in production.
Secondly, for each set of machine, we will provide special catalyst. Our catalyst is made from 24 chemicals, which can not only reduce sulfur content and density of oil, but also improve its flavor and color. Thus, our plant can guarantee the oil's quality, and also guarantee the oil output rate as high as about 55%.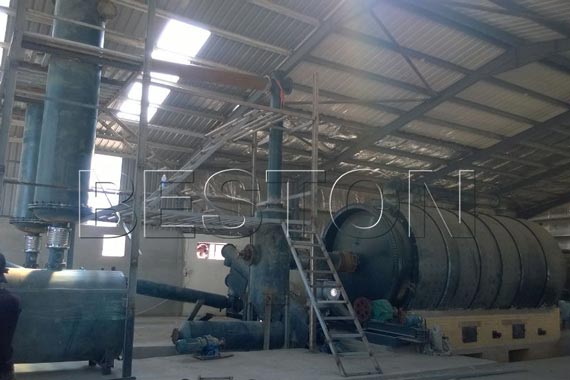 Thirdly, our plant can make money for you. Our plant adopts advanced pyrolysis technology. When the pyrolysis process is finished, we can get qualified plastic oil and carbon black, which are both in high demand and can sell well in the market. Taking this advantage into consideration, you will find that our plastic recycling plant price is very reasonable. Of course, the final price will be determined by which set of plant you choose. To satisfy various customers' demand, we have 4 models available for your choice. BLJ-06 and BLJ-10 are batch operating systems; BLJ-16 is semi-continuous system; BLL-20 is fully continuous systems. Besides, we can also customize the plant for you.
No matter quality, service or price, we are all doing our best to meet customers' demand. If you have any question about the plant, please don't hesitate to consult us.
Model
BLJ-6
BLJ-10
BLJ-16
BLL-20
Daily Capacity
6T
8-10T
15-20T
20-24T
Working Method
Batch
Semi-Continuous
Fully Continuous
Raw Materials
Waste Plastic, Tyre, Rubber, Oil Sludge
Reactor Size
D2.2*L6.0m
D2.6*L6.6m
D2.8*L7.1m
D1.4*L11m
Pattern
Horizontal & Rotary
Heating Materials
Charcoal, Wood, Fuel Oil, Natural Gas, LPG, etc.
Total Power
24kw/h
30kw/h
54kw/h
71.4kw/h
Floor Area (L*W*H)
30*10*8m
30*10*8m
40*10*8m
45*25*10m
Operating Pressure
Normal Pressure
Constant Pressure
Cooling Method
Water Cooling
Service Life
5-8 Years