In order to meet different customers'demands, we have manufactured 4 models of plastic recycling plants, such as BLJ-06, BLJ-10, BLJ-16 and BLL-20. Both BLJ-06 and BLJ-10 are batch operating systems; BLJ-16 is semi-continuous system; BLL-20 is fully continuous systems.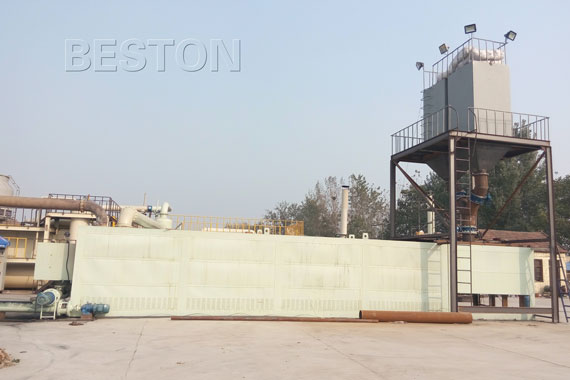 The continuous plastic recycling plant mainly has the following advantages:
1. Compared with traditional batch operating plants, our auto continuously operating pyrolysis plants have relatively larger processing capacities of 20-24 mt per day.
2. The fully continuous plant can achieve feeding of materials and discharging of slags automatically, and can also finish the two steps at the same time, which not only saves time, but also saves fuels.
3. The reactor of our auto operating pyrolysis plant is stable and not rotary, which makes the temperature rise and pyrolysis react quickly. This special design makes the whole pyrolysis process efficient and can also save many heating materials.
4. The fully continuous operating plant can run for 24 hours a day without a stop and needn't be cooled before the second batch.
Besides,  the continuous plant can effectively convert waste plastics into plastic oil and carbon black. Both of the end products have wide applications and can sell well in the market. Especially the oil, it can help in relieving today's energy crisis. In addition, to get higher oil yield, we have special catalyst, which can improve oil quality and output efficiency.
What's more, our continuous waste plastic recycling plant is also equipped with safety device (alarm for over temperature and pressure, auto pressure releasing system, extra gas recycling system, fire fighting devices) and advanced dedusting system (dust chemical removing tank, ceramic ring filtering system and alkali sprayers), which will guarantee safety and no pollution in the whole production process.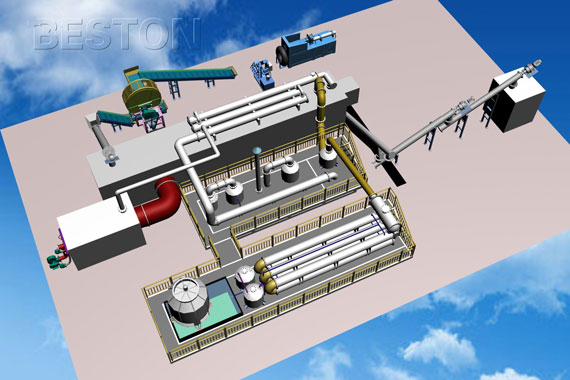 | | |
| --- | --- |
| Model | BLL-20 |
| Daily Capacity | 20-24 T |
| Working Method | Fully Continuous |
| Raw Materials | Waste Plastic, Tyre, Rubber, Oil Sludge |
| Reactor Size | D1.4*L11 m |
| Pattern | Horizontal |
| Heating Materials | Charcoal, Wood, Fuel Oil, Natural Gas, LPG, etc. |
| Total Power | 71.4kw/h |
| Floor Area (L*W*H) | 45*25*10m |
| Operating Pressure | Constant Pressure |
| Cooling Method | Water Cooling |
| Service Life | 5-8 Years |
For more details about the continuous plastic recycling machine, just feel free to consult us, please. We have special customer service department 24-hour online to solve any questions you may have.