Congratulations! The BLL-20 continuous pyrolysis plant was smoothly installed in South Africa. This great program had significant meaning for both South Africans and us.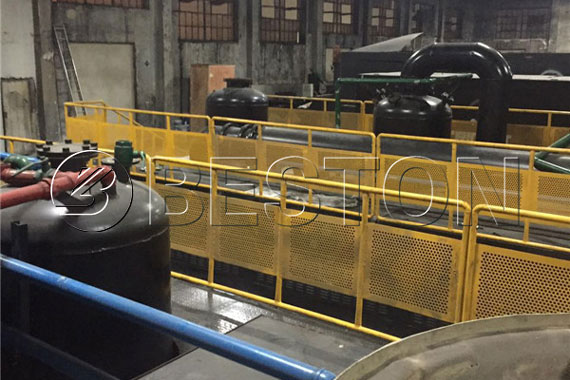 Using Beston pyrolysis plant, the South Africans can not only solve the local problem of waste pollution, but also create more opportunities of career for local people, as well as acquire much profit from the local waste. The waste materials like abandoned plastic, rubber, tire and useless oil sludge can be converted into fuel oil, carbon black and steel wire (only for tire)  by pyrolysis machine. These final products are all popular and practical in the modern market. The most important is that they are high-valued and nonrenewable resources.
Bringing the sincere and enthusiasm, our engineers went to South Africa and received a friendly reception from our partners. In South Africa, our engineers helped them install the machine and patiently told them how to manipulate each step of the pyrolysis plant until they can operate the whole process by themselves. Besides, our engineers also told them what they should pay attention to during the working for the protection of their personal safety. After one mouth, our engineers will come back at an ease.
The continuous pyrolysis plant is really a treasure because it can bring the things you can not imagine. Firstly, the profit you get is inestimable from the final products; secondly, it can solve the issue of employment; thirdly, it can create much energy and enhance the efficiency of the economy; last but not least, it is suitable for the trend of development and will have a bright prospect all over the world .
Until now, our continuous plastic pyrolysis equipment has been sold to 20 countries, such as Jordan. Korea, Brazil, Dominica, Turkey, Indonesia, Hungary, etc., and all of our equipment has obtained consistent and high praise.
If you are fond of our equipment, please contact us right now!
Related Posts