Waste plastic pyrolysis oil equipment seems simple, but in fact, it needs high technologies. A slight mistake will cause great losses. It's not easy to make money in the fire. Pyrolysis oil from waste plastic is an environmental project with high profits, so a lot of people are engaged in this industry, but quite a lot of them failed. Why? There are two points: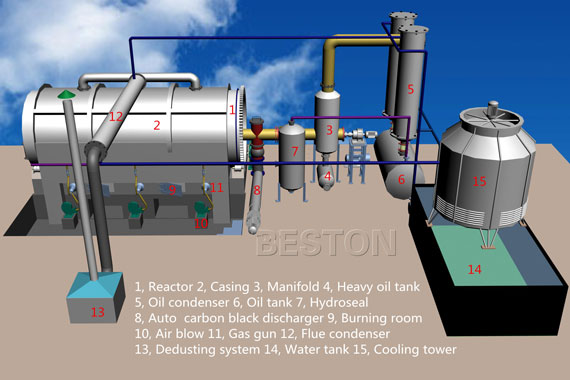 Firstly, they manufactured the pyrolysis plants themselves (or small factory production), which lacks of critical technology. The equipment is shoddy, as a result of high maintenance rate and cost, waste coal, not energy-saving, low oil yield, low profits, secondary pollution, low safety factor and easy to ignite or explode; the environmental protection not compliance, and the government intervention to ban, causing irreparable damage.
Secondly, they didn't grasp the key technology, so the products have poor quality and are difficult to sell. The result is failure.
China Beston Group has a group of professional and strong scientific and technological personnel, sophisticated production equipment, strict management measures. The waste plastic and tyre pyrolysis plant manufactured by Beston Group has the national patent protection, and its technical indicators have reached 21st century international advanced level. Since its launching in the market, it has been loved and trusted by a majority of users. Our company has also passed the certification of ISO9001 international quality management system. The generated tyre pyrolysis oil and plastic oil can be deep processed into high-quality diesel or gasoline, which can be widely used in low speed engines, such as road rollers, loading machine and so on. The whole production process is proved to be safe, high-efficiency, energy-saving, pollution-free, environmental friendly, etc.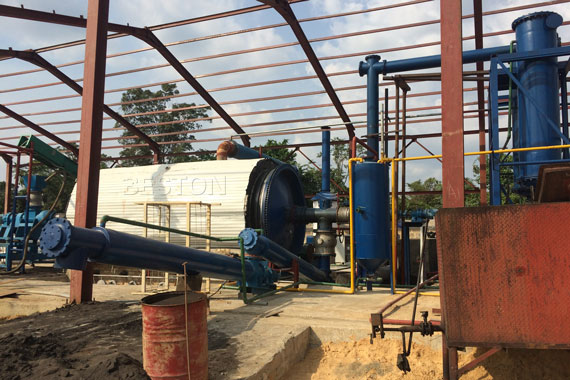 Why can Beston Group succeed in pyrolysis plant business? On the one hand, we have professional technological workers and advanced technology, which can make our pyrolysis plants for sale keep pace with times; on the other hand, the equipment manufactured by Beston has high quality guarantee. Up to now, our products have been exported to many countries. We are looking forward to cooperating with more customers and opening wider market!