Turning plastic into oil technology not only help us get rid of the plastic pollution problem, but also create more profits. So, we have designed the latest plastic to oil plant. The plant adopt the advanced pyrolysis technology, which can turn plastic to oil and carbon black as efficiently as possible. The two kinds of final products have mangy uses. such as, the pyrolysis oil can be used as industrial fuel materials for burning, or further refined to diesel or gasoline. The carbon black can be used for making construction bricks with clay or used as fuel. Both of the end products are in high demand in the market, which will create high profits for you.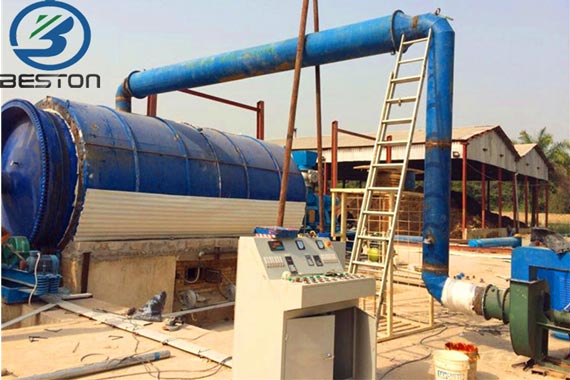 Having been in this field for many years, our plants are already quite mature in the market.
1.Reactor
The reactor is the most important part of a plant. Our reactor is 360-degree rotating, this special design makes the bottom of reactor get heated evenly, which can lengthen the service life of reactor as well as improve the pyrolysis speed.
2.Condensers
It is used to convert the oil gas from the manifold to liquid oil. Compared with general condensers, our tubular condenser has the features of larger cooling area and better cooling effect, which can greatly improve the oil yield. Besides, it is easy to maintain, which is very convenient for customers.
3.Gas burner
This device is used to recycle the extra gas that can not be liquefied. By this device, the gas can be recycled to heat the reactor as fuel, which will save energy for the whole working process. At the same time, it can avoid the phenomenon of tempering.
4.Dedusting device
In the dedusting system, three steps (dust chemical removing tank, ceramic ring filtering system and alkali sprayers) are used to dedust the hot smoke from reactor, and more than 95% of the dust would be removed. The released gas is pollution-free and can be discharged in the air directly.
5. Safety device
Hydroseal and vacuum system will prevent exhaust gas from going back to condensers and reactor. Thus, unnecessary accident can be avoided. In addition, the plant is equipped with safety device (alarm for over temperature and pressure, auto pressure releasing system, extra gas recycling system, fire fighting devices), which can avoid danger in the production process and guarantee safety.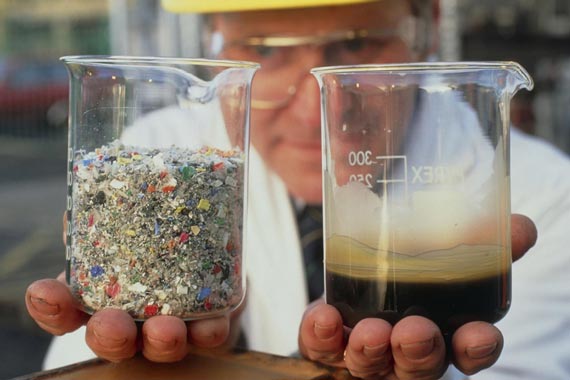 We also provide the excellent services: for each set of machine, one technician will be sent to guide your installation, test the machine and train your workers. Besides, we will provide one month's service for free.
Model
BLJ-6
BLJ-10
BLJ-16
BLL-20
Daily Capacity
6T
8-10T
15-20T
20-24T
Working Method
Batch
Semi-Continuous
Fully Continuous
Raw Materials
Waste Plastic, Tyre, Rubber, Oil Sludge
Reactor Size
D2.2*L6.0m
D2.6*L6.6m
D2.8*L7.1m
D1.4*L11m
Pattern
Horizontal & Rotary
Heating Materials
Charcoal, Wood, Fuel Oil, Natural Gas, LPG, etc.
Total Power
24kw/h
30kw/h
54kw/h
71.4kw/h
Floor Area (L*W*H)
30*10*8m
30*10*8m
40*10*8m
45*25*10m
Operating Pressure
Normal Pressure
Constant Pressure
Cooling Method
Water Cooling
Service Life
5-8 Years