Nowadays, the converting plastic to oil can help to solve the plastic pollution problem as well as create high benefits for you. In order to achieve this transformation process in an efficient way, we have designed the plastic to oil plant.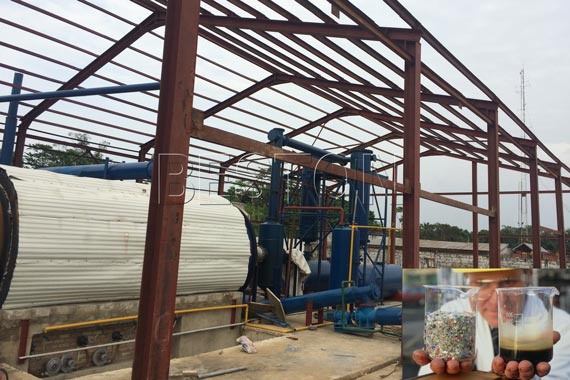 The plant is mainly has the following  advantages:
Firstly, advanced technology.
The plant adopts the pyrolysis technology, which can effectively convert plastics to oil by high temperature heating. The oil we get from waste plastic can be used as industrial fuel materials for burning, or further refined to diesel or gasoline. Through pyrolysis process, we can also get carbon black. The carbon black can be used for construction bricks with clay or used as fuel. Both of the products are in high demand and fetch good prices in the market, which will surely bring profits for you.
Secondly, mature devices.
The plant is equipped with safety device (alarm for over temperature and pressure, auto pressure releasing system, extra gas recycling system, fire fighting devices) and advanced dedusting system (dust chemical removing tank, ceramic ring filtering system and alkali sprayers), which will guarantee safety and no pollution in production.
Thirdly, special methods.
Besides, oil yield is the most important issue. We have two special methods to help improving the oil yield efficiency. Firstly, compared with general condensers, our tubular condenser has the features of larger cooling area and better cooling effect, which can greatly improve the oil yield. Besides, it is easy to maintain, which is very convenient for customers. Secondly, we can provide special catalyst, which is made from 24 chemicals. The catalyst not only reduces sulfur content and density of oil, but also improves its flavor and color.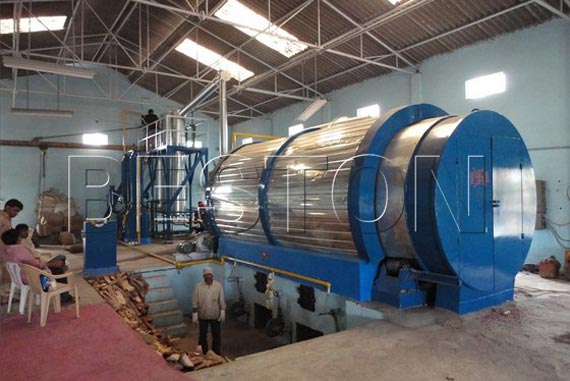 Fourthly, multifarious choices.
We can provide six models for you to choose, BLJ-06 and BLJ-10 are batch operating systems; BLJ-16 is semi-continuous system; BLL-20 is fully continuous systems. Besides, we can also customize the plant for you.
Fifthly, rich experience.
Having been in the plastic recycling field for years, Beston Machinery has been constantly developing and improving the machines and technologies. So far, our plants have exported to more than twenty countries, such as India, America, Poland, Turkey, Canada, Peru, Africa, Southeast Asia, etc.
Model
BLJ-6
BLJ-10
BLJ-16
BLL-20
Daily Capacity
6T
8-10T
15-20T
20-24T
Working Method
Batch
Semi-Continuous
Fully Continuous
Raw Materials
Waste Plastic, Tyre, Rubber, Oil Sludge
Reactor Size
D2.2*L6.0m
D2.6*L6.6m
D2.8*L7.1m
D1.4*L11m
Pattern
Horizontal & Rotary
Heating Materials
Charcoal, Wood, Fuel Oil, Natural Gas, LPG, etc.
Total Power
24kw/h
30kw/h
54kw/h
71.4kw/h
Floor Area (L*W*H)
30*10*8m
30*10*8m
40*10*8m
45*25*10m
Operating Pressure
Normal Pressure
Constant Pressure
Cooling Method
Water Cooling
Service Life
5-8 Years