It is a big problem that how to improve the competitiveness under the condition of keeping profit in the complicated environment. If we want to strength our competitiveness of the carbonization machines, we should not only learn to choose superior products but also consider increasing the production efficiency. So what should we do to increase the working efficiency of our carbonization machines?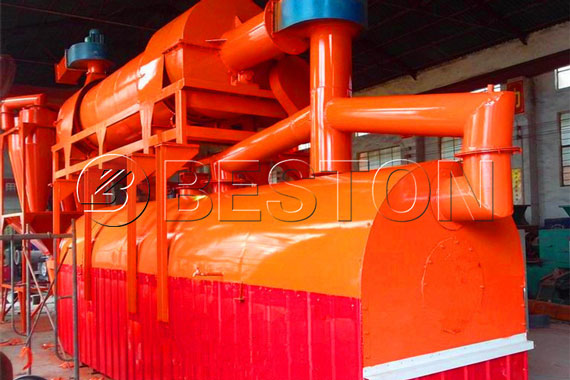 Firstly, raw material is an important factor. The excellent raw material can ensure the quality of products, so we should pay more attention to raw material at any time. Only to prepare the superior raw materials, could the machine produce the high quality biomass charcoal to create more profits.
Then is the advanced technology. Beston carbonization plant has introduced the top international technology "one fire dual use", which has a priority in the market. Through this technology, the operation efficiency can increase twice than others. In addition, the introduction of automatic carbonizer can efficiently reduce the manual power to decline the whole cost and expenditure.
Next is about the excellent production line in the process, which can make each step of production connect with each other to make sure the plant can always keep the highest efficiency.
Finally, it refers to the training of the professional technicians. Each technician should familiarly operate the carbonization technology and equipment maintenance, so that we can solve the problems which occur in operation process and recovery production in time. Since our company established, we have constantly made innovation and breakthrough in technology and application.
With the high efficient management and positive service attitude, Beston Group has cooperated with many partners, and plans to have a deep development in the pipe application industry. We also integrate the professional technology and productivity into a whole to create a new operation manner and technology.