The system combines the characteristics of pyrolysis oil equipment and adopts PLC as a field-level control equipment for data acquisition and control. The computer of the system uses industrial dynamic software to complete the industrial process and control parameters of the display to achieve production monitoring and management functions. The system consists of TPC, touch screen, programmable logic controller PLC, PLC digital input, digital output, analog input and analog output modules to form the control center.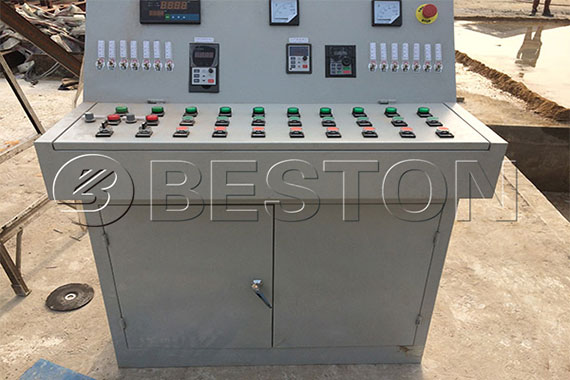 The PLC analog input is connected with liquid level sensor, temperature sensor, pressure sensor. The level sensor, temperature sensor and pressure sensor provide analog control signals with 4-20mA, which can real-timely collect the temperature and pressure of the gas in the pyrolysis reactor, the temperature of condenser and the level of storage tank. The PLC analog output is connected with the gas value and outputs 4-20mA analog control signal; the PLC digital input connection debugging/automatic knob, water/drain knob and spray knob, etc. to collect digital switch signal; PLC digital output is connected with the gas value and water pump of the reactor. The output switch signal controls the starting and stopping of the actuating element.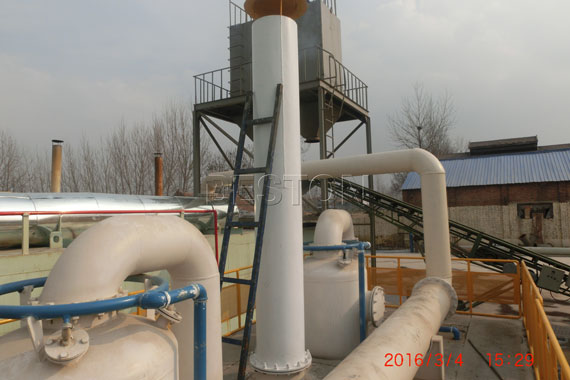 The PLC computer controlling system makes the waste tyre pyrolysis plant intelligent. It can meet the customers' demand from domestic and overseas. We can provide the system with different classes or prices to achieve intelligent operation of different levels. It not only makes the plant more internationalization and more standardization, but also creates larger choice space for customers.