To meet more customers'demands, we have manufactured the BZL series auto continuously operating distillation plant for sale. The most important feature of this series is that they can work continuously for 24 hours per day without a stop. For BZL series, we have three models, BZL-25, BZL-50 and BZL-100. And their processing capacities are respectively 25T/D, 50T/D and 100T/D.
Adopting the latest refining or distillation technology, our waste oil distillation plant can be widely used in refining crude oil, used engine oil, waste fuel oil and other kinds of waste oil into qualified diesel oil.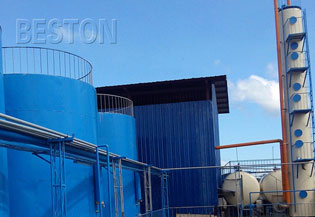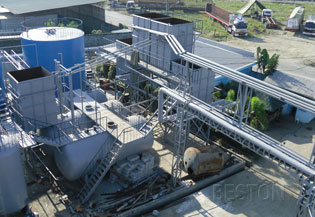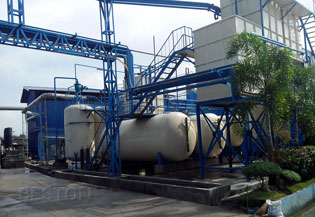 The waste oil distillation can be operated in normal pressure condition and vacuum pressure condition. The distillation process refers to recycling the waste oil into qualified diesel oil by removing all kinds of pollutants and making its performance indexes (density, viscosity, acid value) meet new oil's data. Our plant is equipped with special decoloration system which can help in restoring the transparent color of diesel oil successfully. These diesel oil can be directly used in more kinds of diesel engines and will produce less smoke and less noise than regular diesel fuel.
As a professional manufacturer, our final goal is to provide our customers with high-quality products. The following are the main advantages of our plants:
1.All the plants have passed CE, ISO, SGS certificates.
2.Latest double vertical tubular condensers, more cooling area, more effective cooling effect and higher oil yield. The raw material (like used engine oil) recovery rate is more than 90% when the water percentage is less than 5%.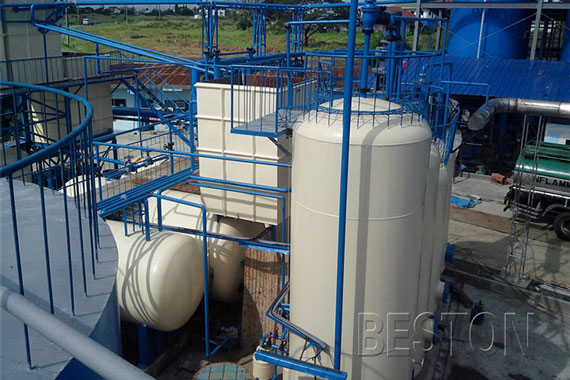 3.Equipped with safety valves, auto alarming system, anti-explosion valve, which will guarantee 100% safety.
4.Adopts three-layer dedusting system to cleanse the exhaust gas to reach European pollution control standards.
5.Automatic feeding and discharging systems, which makes our plant easy to operate and save much manpower.
So far, our plants have been exported to more than 20 countries, such as India, Malaysia, South Africa, Canada, Peru, Jordan etc, and we have earned a good reputation from our customers. If you want to invest in the auto continuously operating distillation plants, Beston Machinery is a manufacturer that you can trust.
Auto Continuously Operating Distillation Plant
Model
BZL-25
BZL-50
BZL-100
Raw material
Crude oil, waste oil, fuel oil, used engine oil
Structural form
Vertical
24-hour handing
25MT
50MT
100MT
24-hour oil yield
21.25 MT
42.5 MT
85 MT
Operating pressure
Normal and Vacuum
Heating material
Oil, LPG, Natural Gas, Wood, Coal,etc
Power
138kw
178kw
178kw
Heating material
Water cooling
Related Posts